Slip rings are used in system requiring transmission of electrical power and/or signals from a stationary to a bi-directional, intermittent or continiously rotating structure.
Designed to deliver flexible, cost-effective, reliable and high quality solutions, the units are available in many standard configurations. Numerous customized versions can be provided.
They meet customers expectations within a wide range of applications such as high definition video systems, radar antennas, medical device, renewable energy, food & beverage...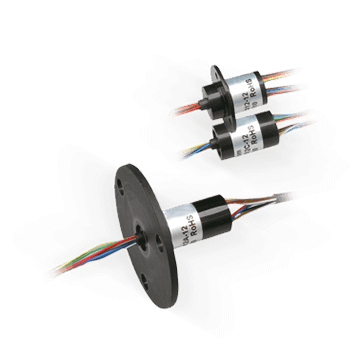 ---
Series
* Customizable